Life Is A Battlefied
October 5, 2013
Life is hard
to move on forward
try your best but seem to fail.

But don't worry
stand back up and
stand tall and lift up your chest
like a soldier.

Life is like war be prepare
for whatever comes next and
do not blink or your missing out
what is left.

For I have made those mistake
and trying to make up for them.

Hopefully that this is my second chance
to improve myself as I step out the door
as my new life beginning.

For I am leaving this olden life that gave me pain,
suffering, and fearfulness to be myself,
but in this new life I've promise to not let that happen again and
reach out for people who are in trouble.

In need of assistance I'll be like a hero
on the double with a cape on my shoulder
and people would look up to me and
not down below like a little weakling.

Like some who have already done it before as they talk behind my back
thinking that I'm not listen but I hanging on every single word that they said
about me for it make me grow even stronger and more wiser as life continue to move on forward.

Life is war but we play it like
a video game thinking we have so much time
and we can go back by pressing restart.

When we realize we can't we pause,
but time doesn't it still running and
shall never wait for your decisions.

You need to catch up
or you go down on your knees
and die directly on the screen.

For me that is why
I got everything thing sorted out
hope that it all work out.

If it doesn't at least I made an honorable fight
and move on to my next plan to come in position
and to be my defense and becomes my shield of protection.

So when my time ends I know that
I will die as a war hero and easily lay into rest
on the battlefield where I'm call dead.

But my heart is still alive
fill with little creatures, sons and daughters inside and
maybe a couple of grandchildren if I make it that far.

To see another generation
begin in front of my eyes
as I slowly prepare to die.

With another golden life side by side
with the one whom I also love that give me
life of happiness and fought by my side all these years.

This is how I know
that this is my last fight and
hopefully that it is written threw history and time.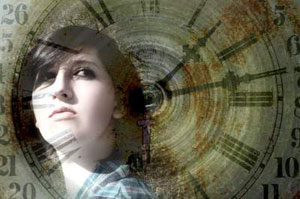 © Ryan K.