the fireworks will spell "strong"
May 6, 2013
Twice a day, for the past few years
I've watched my little brother take this nasty medicine
that keeps his brain from going up in bursting fireworks
like the epileptic Fourth of July.
Every day, since we were little,
I've heard him struggle to learn and push harder than
half of the people I know to get where he is.
And I've heard it frustrate him because
he had no choice in the matter.
He didn't get to choose whether things would be easy or hard;
it was nothing he did that caused him to be different from the other kids.
Yeah, sometimes things are hard, but
he's sensitive and loving and funny and a fighter
and that's all I could ever wish for him to be.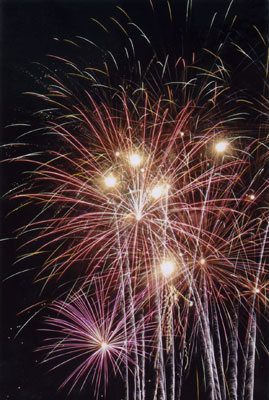 © Michael D., Hawthorne, NY