For Who I Am
December 14, 2012
So I might be far from
What society says I should be.
I know I'm not very nice to see
But I'm not sorry.
So maybe my hair's always messy
So maybe my skin's all tan
And my waist line's expanding.
That's what I look like on the outside
That's not who I am...
And is it too much to ask
If I as to be loved for
For who I am?
I know I'm not what society
Calls beauty
But is it for them to see?
Maybe I can't fit into clothes unless
They're from the plus size store...
But I've feelings
Just as much as the next girl,don't you see?
I hurt just as much as anyone else.
You can label me 'ugly'
But that doesn't change.

And who do you think
You are to judge, anyway?
It's who I am
I was born this way.

But then again a girl's face isn't her
Anymore than a cover is a book
You make me feel like
It doesn't matter what's on the inside

Maybe it doesn't to you...
But it matters oh it does!
Coz is a ugly face anywhere near
As terrible as a hideous heart?

But if that's all you can see
If you can't look beyond the surface
I don't really see why I should've much use for what you think.
Sure, it would be nice to be pretty and everything related
But it would be nicer still
To be loved for who I am.

And while I'm here
Caught half way between girl and woman
I think I'll search within
And find out the real me
The real one
That's who I am.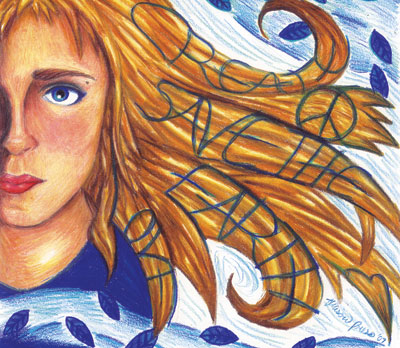 © Allison P., Chapel Hill, NC