The Beast
October 5, 2012
Anger.
The Beast.
The Dark.
The Monster.
The Enemy.

Anger.
Blood pumping,
eyes flashing,
words blinding,
voices tearing.

Anger.
Hands raging blindly,
lips spitting hopelessly,
lungs gasping hungrily.

Your anger speaks volumes,
your way you deal with it,
it's a key into your soul.
What do you do?

Scream?
Cry?
Swear?

Or are you that silent,
strong person.
Angry inside,
peaceful outside?

How strong are you?
Able to control it?
Able to contain it?
Able to hide it?

I'm not.
I'm human.
I cry when I get angry,
I swear.
I scream into the wind,
I let it carry my words away,
and I let it flow.

It's alright to be angry,
but sin not.

I'm not "a Jesus freak."
Just a normal girl,
who knows better than some grown men in America.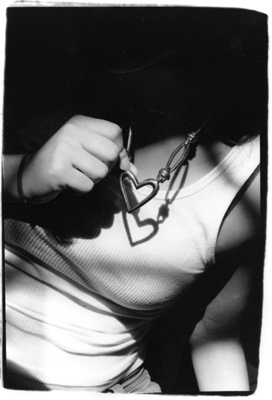 © Julia R., Bethesda, MD