behind the mona lisa smile
August 15, 2012
-tuesday morning-
At one o'clock in the morning the sky is red charcoal in a wood-burning stove.
Deep sangria ashes dusted across white clouds.

-tuesday afternoon-
You know sometimes I wish I could dispose of my emotions.
It would be a freeing sort of experience,
to think clearly without the storms of love.

-wednesday morning-
And yet when I go to bed
I see those red clouds peek through the blinds
on my window.
The light making its way across my face,
reminding me that it is morning.
And I have still not had one hour of sleep.

-wednesday night-
If I could lay my body down and escape for a while,
let my soul run around and live.
I think I would be happier.
Chase bluer skies, away from haunting oceans.
I think I would feel safer.

-thursday morning-
I sometimes feel like the beauty is haunting me,
taunting me,
chasing me.
My eyes are cluttered with sceneries and smiles,
perfect hair and bleeding rainbows.
I am never alone.
Even inside my mind the wind is screaming.
I cast my faith out into the sea.
I'm waging a war against myself
and I'm losing.

-sunday morning-
I put my trust in burning buildings.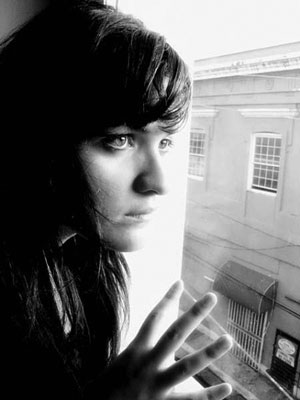 © Eveliz V., Bayamon, Puerto Rico