Goodbye Daisy
July 31, 2012
Daisy.
It's milky white petals dancing,
Swaying,
To the melody of the summer wind.
Until
The chop of orange scissors
The grasp of sweaty fingers
The running of the faucet
Over wilting stem.

Daisy.
The suffocation of a wicker basket,
The shadow of a rose head,
The confines of a small glass cup,
Tapered rim glittering in the sunlight
That seeps through dusty windowpanes.

Daisy.
It's petals scrutinized
By peering clear blue eyes
Masked by rims of glass.
Tousled by restless hands
Until it's petals graze
A lilac and
Small cluster of bluebells.

Daisy.
Milky while petals
Curdling, browning
Aging like the sun
Who's pink and orange farewell
No longer gleams
On tapered glass
Fading, dimming, drooping, goodbye
Daisy.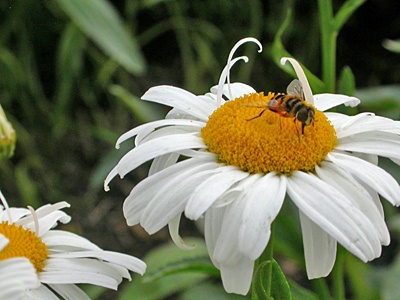 © Erica D., Dresden, OH