Elephants
June 23, 2012
The beasts wait
Behind the school
Rumbling
Blinking sideways in the sun
Doors fanning, flapping
To keep themselves cool.
Their breath is hot in the warm air.
Waiting to be loaded,
Kneeling sometimes at the curb,
They shift and stamp impatiently
Brakes squeaking
Because the beasts and their cargo are restless
The sun is getting lower
And they know it's time to go.
The leader trumpets
in annoyance at an errant jaywalker
who has nearly been flattened-
but nothing can stop the caravan as
it begins to roll forward, the herd thundering,
kicking up dust into the sun
of the concrete jungle.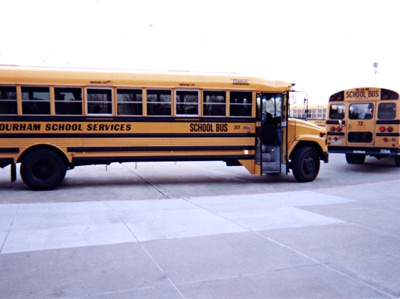 © Blake B., Highland Village, TX