Lost :(
May 22, 2012
I do not know why I am here.
I feel so lost and alone.
With my dream in mind, but not in sight,
I lost the light that long ago shone.
My dream to be an actress,
To voice for TV shows,
I have no way to reach it,
In either Job Corps trade I chose.
So someone tell me why I stand here,
Why I shed my tears.
Is there something that I missed?
Is there a purpose to my being here?
What's the purpose of this place?
My dream career cannot be found,
So although I want to hug the stars,
My feet are glued beneath the ground.
I do not know why I am here,
Where I'm trapped away from my dream.
I try my best to be positive,
But that's far harder than it may seem.
I have no staining issues,
Like alcohol or drugs,
And yet this dream seems just as hard,
As for someone who licks light plugs.
Someone tell me why I'm here,
Someone help me please.
I don't like to feel so lost,
Help me achieve my dreams.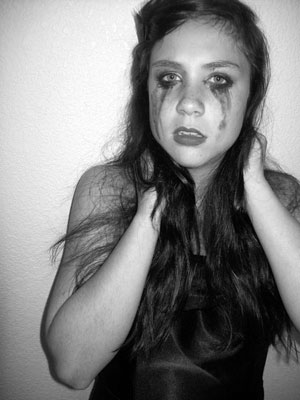 © Tiana D., Monument, CO