Hopeless
May 22, 2012
The sky, it cries as I do,
For we both shed our tears,
With no one here to cry to,
I just pile up my fears.
I don't know why I'm crying,
These tears, they really hurt,
But what hurts even more than that,
Is the feeling in my heart.
I don't know why, but suddenly,
All seems out of reach.
I see the stars in the sky,
But they're just out of reach.
The stars that fall are my dreams,
They land so far away,
They disappear from my sight,
And all hope fades away.
And so I cry through poetry,
For it's all that I know
That really truly works for me,
No matter where I go.
I don't know why I cry here,
My goals should feel so near!
I have all that I need here,
But all I have is fear.
What I fear is failure,
I always, always have.
I'm such a disappointment,
Can't even succeed on my own behalf.
The sky, it cries like I do,
My hopes and dreams, its rain.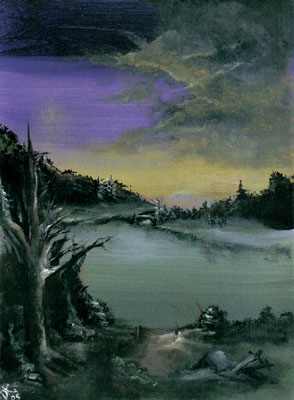 © David K., Birkenhead, UK