How to Keep a Man
April 30, 2012
I was good enough before-
Even when I thought that cooking and cleaning were mundane tasks
Assigned to hold me back.

Even when my little feet were too busy
Running up and down the chicken house or alongside my brothers.

I was good enough before
I was a woman.

I would rather spend my afternoons scritch-scratching
My all-together utopian ideas along the center of every sidewalk
Than cleaning up after everybody else's mess.

Before, my freedom was cute.
Before, my lazy summer days were amenable and redeemed by the fact
That all of my writing would maybe, someday, take me far…
Take me far and keep me single.

Single. Single. Single.

So, I learned how to cook from scratch,
And weave and sew and clean and stitch buttons back on
All of my father's pants.
I learned how to be handy with a needle and weed gardens
And butcher chickens and cook and bake everything I know from scratch.

I guess people are suddenly seeing me as a woman because of my age: 19.
And now all of the boxes that women are squeezed in have suddenly become my identity.

Now, I have the advice from everyone who looks me over with a critical eye:
Don't run your mouth, don't nag, don't wear those clothes, don't sing, don't laugh loudly, don't…

Basically, become a woman that acquiesces.
Basically, lose the mind that you have.

I am not so strong that I can resist such pervasive criticism.
I am not so much of anything anymore.

I thought I was good enough
Before the stinging streams of do's and don'ts were showered upon my
Lackluster identity.

I thought that my innocence would at least be
Somewhat (maybe, perhaps…please be?) attractive.
But, that shows what I know.

I would rather build my riches from hard work doing what I love
Than clinging to bitter artifacts of an idea that if I somehow lose myself
I will end up with a man that can appreciate me for who I am: a coward.

I could not live happily like that.
I could not live (anything) like that.

And so,
I will keep my first kiss and first date and first of everything,
And I will do so with my heart open and my pencils in hand,
And my mind full of dreams.

Because,
Apparently,
I fail at keeping a man.

Oops.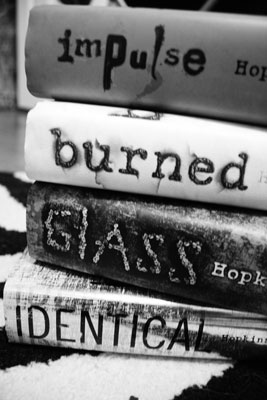 © Bria B.