The Dove
April 7, 2012
The mystical dove flew home for dusk and dinner and night.
She went away to the place where she resided, all alone.
Nobody ever knew where the dove rested her pretty head.

The dove hadn't been labeled the ugliest of the ducks daughters.
She'd been the most beautiful creature since anybody could remember.
She did not grow prettier by day because she had no need.

The dove felt out of place inside of the magicians hands.
She always thought that glitter and natural perfection
Cruelly contradicted each others simple intentions.

All the majestic starlings never accepted the dove.
The dove stayed close to where gravity wanted her.  
She did not want to marry the sun, simple and pure.

And all of the rest were intimidated by the mystical dove. 
If it was her looks or the way she flew, nobody ever knew.
The purest white of all the birds was left alone for forever.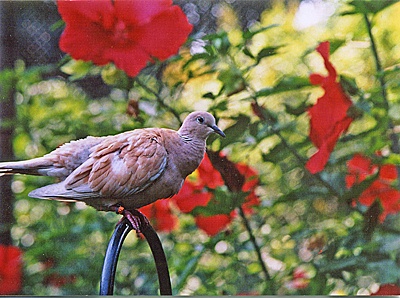 © Charlotte H, New York, NY