4 O'Clock In The Morning
April 6, 2012
Said my nightly prayers,
farewell for the next few hours to my friends,
tucked my sister away to dream of prancing ponies,
lastly snuggling under my blanket.

The cotton didn't have the warm comfy surface,
but cold,
icy,
winter-ground feel.
Fabric softener scent once lived here-
now only the choking stench of regret,
mistakes,
and dead love angels.

Deep breath,
waterfall of tears-
nothing new,
pain too familiar.

I thought I was your lady,
I was the bright rose in garden of whithering shrubs,
guess I was baby.

The more I think about it,
contemplate,
try to analyze,
the pain gets D


E


E


P


E


R

What do I do now?
Soaking pillow,
uneven breaths,
shaking trembling heart,
scrambled mind,
nauseating pain-
at four o'clock in the morning.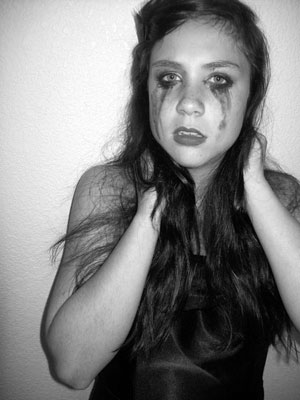 © Tiana D., Monument, CO