Goodbye For For Now And Forever
March 26, 2012
You grabbed my hand and said you'd be here forever,
from beginning to end,
through thick and thin.
Then the waters got a little higher than usual,
more frequent,
more disturbing-
and that's when i felt your grasp transition to a loose hold then I couldn't feel you anymore.
When you said you'd be back,
I knew what you really meant-
you were telling me to find a way to fend for myself cause you would not.
With a simple kiss to my salty-tasting,
tear-staining lips,
and a stroke to my mascara-marked cheek-
you were gone.
Disappearing into the dark sheet of blackness,
with no further words,
nor feeling-
you were gone.
My heart trudged alongside you,
but the pain stayed-
instantly reminding me that you won't be back anytime soon.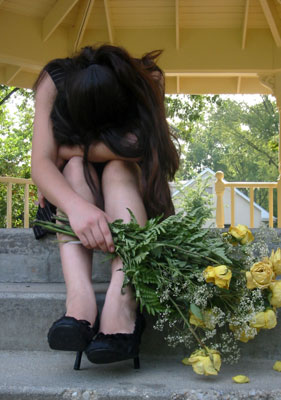 © Martha V., Morton Grove, IL