The Raven and His Love
January 24, 2012
She plucked a single seed from the pomegranate tree~ And with that came the Raven which hobbled branch to branch.

She walked away with the purple fruit, while the Raven stood on the tree root.
He turned his head and watched with his black eyes, the girl he loved disappear into the night.
The Raven outstretched his wings and took to the sky's. he wanted to see her, and so he cried and cried.

His plea's bellowed through the mountains, the valley's and hills, but with no sight of his love, his heart began to wilt. In his scorn of angry love he took the purple fruit up above. He devoted this seed, and purple and the purple fruit to his beautiful love.

He would wait in a tall willow tree, with old twisting branches, and where the breeze would push the leaves and never stop dancing. Fire flies would coat the leafy greens and sparkle and shine, with the great moon divine.

And so the Raven waits for his sweet dear heart, to return again back to where it started. He would grow into an everlasting crow, being a silent guardian and making sure she's protected.

He would be her silent bond that was never weak and always strong. He will wait for her there, day after day, high in the tree, high above.

And such is the story of The Raven And His Love.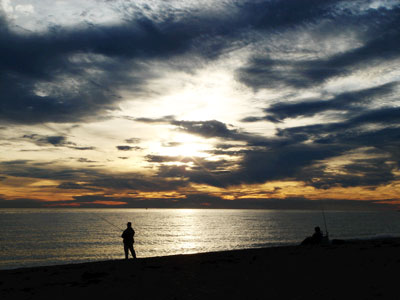 © Sarah C., Hillsdale, NJ