Voices Cage
December 1, 2011
Never something new; always been the same.
A connection, a friendship,
being together in the same way.
Happiness, Joy; like brother and sister,
un-searched emotions scare me.
When warmth bubbles in my chest,
and grasshoppers jump in my stomach,
I try to hide what is there.
Yet my feelings grow; my emotions show,

and a barrier between us appears.
I ask for advice; what I should do.
Is this real or just play of the heart?
My words; others words

Don't change anything.
Things I never noticed, like the unstoppable smile,

become trophies: awards in my head.
Questions arise; tears fall

I shy from someone I was connected with by a thread.
He stays the same; hdoesn't't know

Of my chest's burning hole.
I act sane; I act natural

Yet a figure pulls at my soul.
Tearing me apart

Muting what I want to say.
To tell him
To tell you
Of my voices cage.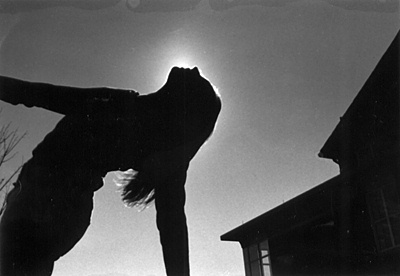 © Alexandra B., Marblehead, MA