Water
November 25, 2011
Water is my visitor,
he warms me with overbearing heat,
untangles my strained muscles,
and extracts haunting words from my mind.
They are replaced with ecstasy.

Then there is only silence,
Silence, sweet silence, and a heartbeat.
Breathe in, breathe out,
This hour is all that exists.

a never-ending battle stops--
the lives of the innocent spared in my name.
'hopeless' never gained meaning.
this time around-- there is nothing to fear.
and care changes the perspective of humanity.

I crash from the hot water,
Giving in to my desperate lungs...

the reason for my beating heart is suddenly clear.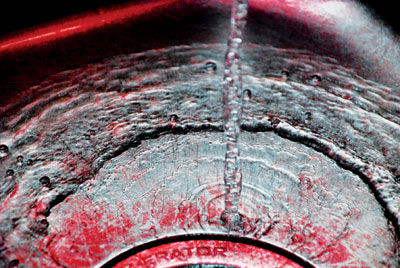 © Hannah B., Princeton, IL