Blue Flare Jeans
October 17, 2011
Sitting at my computer
The grey carpet beneath my
Blue flare jeans trying
To read the constitution
For homework
(Who reads the constitution
for fun? When you are 13
you try to believe you have
better things to do)
And thinking about
How I have no clue who
My senators are
And how that is kind of sad
I bet
You would know
But see, you're not here
Last time I saw you
Was math at school?
I looked up and you were
Staring at me
Distracting me
Even now I'm not in school
It's not a democracy anymore
Or that's what my mom would
Say if she was
Here
Hey – things happen
Sometimes bad, sometimes good
Turns out
My mom "had to leave"
She needed to go away
(To get my sister
From school
What did you think?)
Anyway
I am a moderate
Not liberal
Not judicial
Oh wait- I think
That means something else
Entirely
Forget what I just said
See! You wouldn't have
Messed that up
You know everything
All of the amendments
I worked so hard to memorize
For that quiz I almost
Failed
But, fortunately
I was lucky (for once)
Hey! How much do you think
It would cost to import
Some huge cupcakes
Into Maeve-land
Too much? I could
Get a bill signed into
Law – not vetoed!
That says I can
Tax all those people
Who export stuff to make
A ton of money
Maybe even
Sanction Brazil
Yep – don't look at me
Like that
Are you saying you don't
Like cupcakes? Oh yeah…
You only eat half your cake
You must not be from America
That's such a foreign attitude
JK! That means just
Kidding in case you
Can't text
Oh wait- you can
I'm the one who can't
I'm just weird like that
I didn't know
Conservative people liked
Saving babies
Or fetuses
Whatever, you understand
Is our government federalism?
Help me with this
Question I don't know the
Answer and I bet
You do
The cabinet? In your room?
Oh, its another term about the government
Gosh, you assume I am so
Smart and clever
I guess that's what I like about you
And you listen to my stories
Even though
I know they are boring
Like how my grandma lobbies for
Environmental rights
Or something like that
I'm not really sure
I bet
If it was your grandma
You would know
But I'm kind of tired
Really hyper
And I think I have a
(What was that word again?)
Oh yeah, deficit of brain
Cells or smartness or
Maybe just those
Chemicals in your body which
Keep you sane
Cause I know what a
Patella, and a Carpus and humorous
Also an ulna
Is plus more like a radius
And other bones
Unlike you
Which in my opinion
You have a surplus
Of sane-ness
Of normal-ness
Of smart-ness
Cause you don't read
And watch bone shows
For fun
Like someone I know
Hey! I'm not being pessimistic
Just saying
That I'm in the minority here!
(Do you think that qualifies me
for cupcakes?)
I think I should adjourn
This domestic meeting
Inside my head
I think I'm just
Proving to you
That I'm crazy
Maybe you should lock me up
In the treasury
Of smart-person-land
I bet your commerce
Has caused the legislature
To make tons of money
Like maybe you put
A tariff
On weird things like
Cupcakes (you wouldn't dare)
Or maybe
Brussels sprouts
Or maybe the
Ratification
Of a bill having to do with cupcakes
Are you in the executive
Branch in your country
Maybe as president
Or king
Whatever you have there
It wouldn't surprise me
I bet your electoral system
Is completely accurate
I can't say the same
About Valentine-land
We have a funky inauguration
"I swear to buy Valentine cupcakes to the best of my abilities"
Or maybe not
Do you think I'm that crazy?
Okay maybe not
Now here you go telling me
That I am
(that crazy)
Whatever smarty
I should convince the smart people
To impeach you.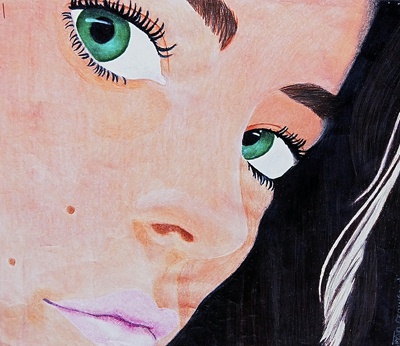 © Keenan C., Kannapolis, NC