Heartbreaking
September 12, 2011
A shattered heart
A thousand tears
A million screams
Won't bring you back
A single letter
A bottle of pills
An empty house
To end your life
You could have called. I wouldn't have minded.
Why didn't you call?
My eyes are teary eyed.
My hands are shaking
As I take the dreadful news.
Questions flooded my head.
How could you give up on life so easily?
What made you do such a horrid thing?
Did you think no one would care?
Was I not your best friend?
A picture hangs on the wall.
I will never see your smiling face again.
Soon the picture will wither and disappear. No trace of you ever existing.
My eyes sting with tears.
My thoughts become numb.
My vision clouds with fading memories.
I stare out the window in a daze.
Rain falls down depressingly.
Long and empty days awaited me.
But I know deep inside my heart that I would go on and my days would once again be filled with that happiness I always had with you.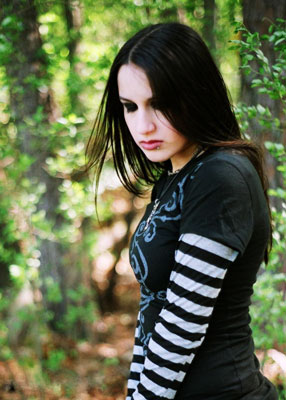 © Rebecca B., Marietta, GA