Beauty Pageants
August 5, 2011
Go ahead:
Shave your seven-year-old's legs
And pluck the hairs from around her eyes
Apply a ton of make-up to her small face
And fill her head with lies.
Make her practice her routine
Like a model on a runway
And don't you dare forget about the spray-tanning
That she's supposed to get on Sunday.
Dress her tiny body in huge poofy dresses
That cost you a boat-load of money
But that's okay, because she's a princess
And sweeter than the sweetest honey
Convince her that she's more beautiful
On stage that after a shower
Success can come only in the form of fame
And happiness is getting paid by the hour.
Doesn't this sound like the golden life?
The one you want to strive for?
Your daughter can be a Beauty Pageant Queen
And be a bratty little diva forever more.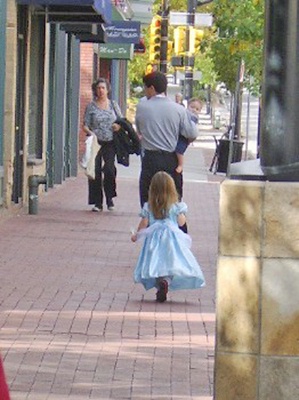 © Kristen T., Tulsa, OK