A Nifty City
June 29, 2011
A city, lays alone in the middle of the earth.
Created, it has, it's own little universe.
The tall, dark steel buildings.
Stand boldly against romantic sunsets.
These structures are found in the movies.
They're gallant images shadow over~
Photographs, posters and cheap t-shirts.
"Go love your own city!" They say quite often.
I wonder, when asked this question.
What other city is there to love?
Their avenues are filled to the brim.
With the best pizza and the, most expensive price tags.
Broadway productions, important people and taxi cabs.
All is to be loved and treasured, more than others.
An elegant place, full of socialites and parties.
Or starving artists, looking to find their way.
A city, symbolizing success and most of all liberty.
A place where very small, innocent people go.
To be changed, used, altered.
A place where dreams are supposed to come true.
But very rarely do.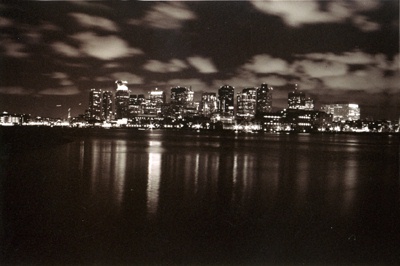 © Hoang P., Rochester, NY