Spring Rose.
April 16, 2011
Her petals, so delicate
But a fierce, fiery red.
She holds her head high
With her shoulders of thorns thrown back.
All of the daisies
Buttercups
And dandelions
Bow down their heads in shame.
But when the frigid winds
Send their icy rage across the gardens
The beautiful rose
Is elegant no more.
Her petals are a faded memory of the past.
Now
The dandelions mock her
The ugly weeds snicker in her face
And the wise old mums
Shake their heads in pity.
She is a frail
Old
Remembrance.
Forever embedded into the soil
Never to see the light of spring
Ever
Again.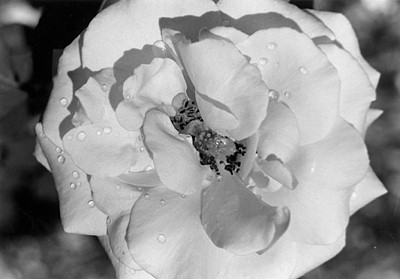 © Kristin O., Quincy, MA