The Key to Bliss
September 16, 2010
Blueberry yogurt,
Soft sweaters,
The smell of the ocean,
Even better.
The color yellow,
Tiny kittens,
The Beatles,
Mittens.
Obama jokes,
White roses,
British accents,
When a door closes.
Chocolate icing,
The smell of baking,
Warm pools,
Just waking.
Huge sunglasses,
Lipstick, chapstick,
Fedoras, camping,
Humor: slapstick.
Straight hair,
Perfect curls,
Hugs,
Doing twirls.
Playing in mud,
Drawing hearts,
Climbing trees,
Feeling smart.
Staying up
'Til 2 A.M.,
Skirts and sunshine,
Talking to friends.
Being underwater,
Star gazing.
Moonlight walks,
Smiles that are amazing.
The smell of rain,
Sledding and snowballs,
Sandra Bullock,
When a boy calls.
Grandma's food,
Knee socks,
Waking up on Christmas,
Shiny rocks.
Snapping pictures,
Looking at boys,
Reading,
Children's toys.
That new book smell,
Inside jokes,
Collecting shells,
Campfire smoke.
Trampolines,
Wearing new clothes,
Roasting s'mores,
Afros.
Jungle gyms,
With swirly slides,
Poptarts,
Chocolate implied.
These are a few
Of the many things
That make me smile
And want to sing.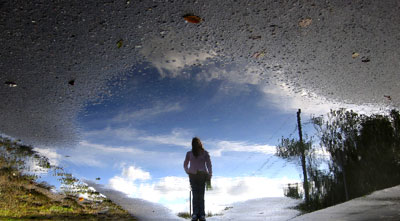 © Daniel H., Oak Bluffs, MA