Decipher This
September 18, 2010
Keep speaking, you look
like the bigger of fools.
Your bombast tongue will
be your dismal end,
of which I'll enjoy.

Guard your words so my
name is lost in your
puzzle of dull wit.
You think you've won when
there is no such war.

In your mind you feel
superior to,
superior me.
Behind your mask of
ignorance, you're scared.

Decipher my words
if you can; doubtful.
Leave behind high school
angst, for decency.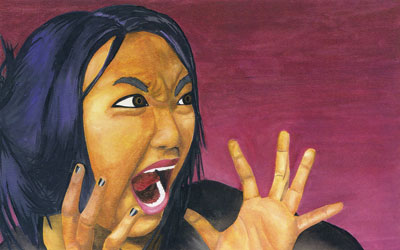 © Lauren S., Forest Hills, NY