You Smile
August 19, 2010
I stared at you the whole time.
The music stopped.
I clapped.Loud.
As you leave with the rest of the court,
I catch your eye.
You smile.

People crowd the dance floor.
I sit at the table drinking my soda.
I get up to go dance.
You jump up in front of me.
You smile.

"Hi." you say.
"Hi. I reply.
You did great."
I say right in your ear
so you can hear me over the loud music.
" Thanks."
"Um..."
"Hey
I have to go get ready for the next dance.
I'll catch you later." you say.
You give me the best hug.
I blush.
"Bye." you say.
You smile.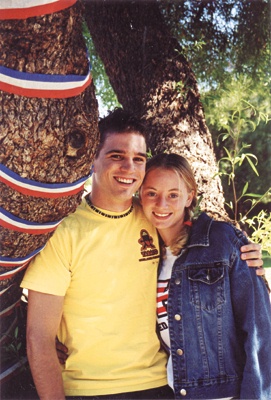 © Kelly D., Phoenix, AZ