Representation Of Me
August 3, 2010
Why is it
that everything i write
lately,
seems so
old and so
written before,
nothing i write
seems new
and open to me.

All the words
i've written before
just seem to come out
just...
in a different
configuration,
why can't i
think of new words,
think of new
ways to
use them,
to make people think,
to make their minds
race
trying to figure out
every thought
that spews

from my brain
out onto this paper.

Why,
can't i find
a new way
to express myself.

All it ever is
is the same d*** words,
in the same d*** order,
telling you,
the reader,
the same d***
thing.

And i'm sick of it,
plain and simple.

Hell, i've even written this before,
just,
differently?

I don't know,
maybe i over
think these
kinds of things,
maybe people do understand
that each
and every poem
i write isn't the same,
each one tells a different story,
that each one
holds a special place in my heart,
because really,
each one is just
a different
representation
of me.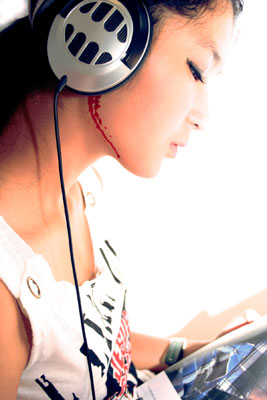 © Jiani L., Toronto, ON, Canada