Blunt Depression
June 29, 2010
Why in a room full of people,
can you feel the harshness of the silence,
and the sharpness,
of people staring,
why can you be defiantly ostracized,
and feel the hurt,
of peoples hate,
why can you feel everything,
of everybody else,
except for anything of yourself.
Why am I alone?
Why am I hurting?
Why can't I feel?
Why can you?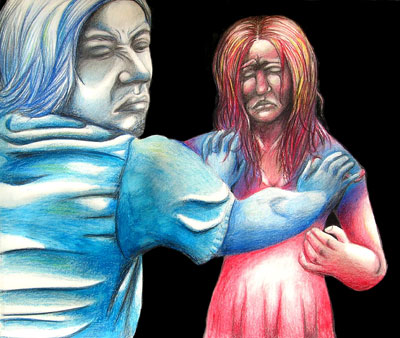 © Jessica P., Bethel Park, PA