Inseparably
July 19, 2010
You smile at me
As my family dines
Your foot under the table
Flirting with mine.
We clear the plates
One thing in mind
You take my hand and pull me
Into the first room that you find.

You reach behind me
To shut the pantry door.
You search for my face in the darkness
And I search for yours.
We don't have much time
So we slump to the floor.
And the look that you give me
Sends shivers to my core.

Your brown eyes twinkle
Mischievously
As you lean forward so slowly,
Tempting me
Your grinning lips linger
Teasing me
Then your smirk is on mine
Inseparably.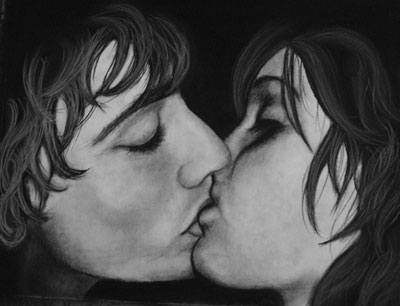 © Anna Y., St. Robert, MO