The Forest: A Symphony of Simplicity and Silence
June 11, 2010
Within the depths of my favorite place
The screechy cry of a crow
Shatters the misty silence
Like the skin of a blackberry between my teeth
As it is crushed and the fleeting flavor escapes.

A scene of dark green and subtle browns
Hides small critters that watch and listen
As the rain overhead
Cascades down from a hidden sky
Blocked by an intricate quilt of leaves and branches.

My fingers run over the rough bark of a nearby tree
Ferns and bushes reach out to snatch at my legs
Whispering to me
Asking me to stay
For a while longer.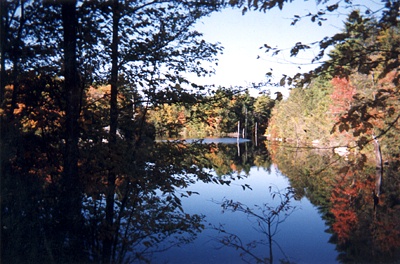 © Jacqueline W., Milton, MA