Reflection (long version)
April 6, 2010
Istare at my reflection
and start to wonder.
Am I the real one
or are you?

Are you the one
making me move,
making faces,
or am I making you?

Am I the one
who stares
until we both blink
or are you?

Or maybe
someone else is
moving us both,
but how?

Your copying
my every move
or am I the one
copying you?

I guess
we'll never know
which one of us
is the real me.

I watch as you
stare at me
and put your hand
against the mirror.

All I can feel,
is the smooth glass
beneath my palm.
Do you feel the same?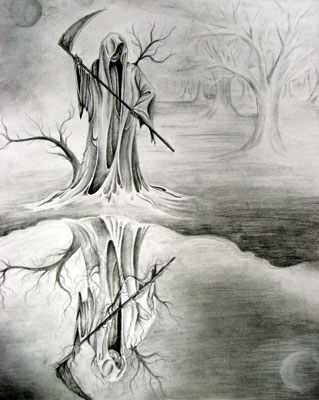 © Lacey T., Wasilla, AK