Just Good Friends
March 10, 2010
Grew up together.
Just two houses apart.
Played Legos
And traded dinosaurs.
Got knocked down 5 steps by his dog.
Cut his head open in my backyard.
Carpooled to school.
Sang Disney songs on the way there.
Played Kick The Can at block parties,
Had jumping contests in the bouncy tent.
I'm taller than him now.
He's gonna be taller than me soon
Graduated together once-
And will twice more.
But we're still
Just good friends.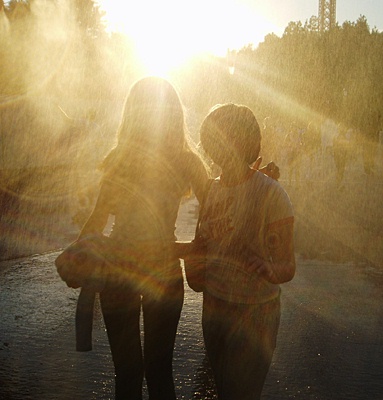 © Rebecca Y., Los Angeles, CA