Inspirationless
February 13, 2010
I sat down to write this, for it needed to come out.
Pen in hand, paper on the table.
But inspiration didn't whisper, and it didn't shout.
My ideas sidestepped my grasp, my frustration arose.
The game of tag entered my fingers, telling my pen things that I didn't mean.
Needless to say, the going was slow.
Hoping for enlightenment, I tried to remain keen,
But it's not all that easy when you're fatigued.
Why does haze blur my mind's eye?
Inspirationless, I ramble on and on.
But then I remembered what was capable of making me fly,
And it's you.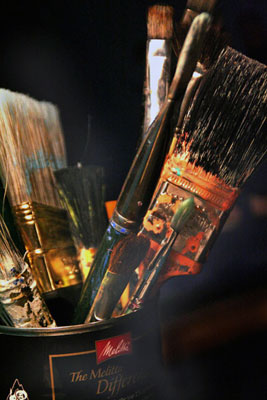 © Marina L., Orlando, FL