Independence Day
January 14, 2010
she's enduring on a constant journey of deception
always aiming for perfection
feeling almost as if she has become a lost cause
a consistent pattern of rejection
it's a process of elimination
one by one,
slowly, but surely
they all give up on her
eventually,
inevitably.

attempting to save this burdened life
they'll try to diagnose,
but lately, all she feels is comatose.
clad in a silent frown,
she shrugs away her failures
deceiving with a simple smile when she's down.
cringing at the sound of her own voice,
feeling as if she's left with no choice.
thoughts that were temporarily suicidal
lead to an eventual routine of self denial.

wondering where she went wrong
she can tell they're lying,
and on the inside
she's dying.

still, they all simply nod with accordance
they think they know her so well
but they've stopped caring
if those false grinning masks,
even cared to begin with
no one, not one
truly remains
by her side.

so entirely on her own,
she will guide
herself,
to become some one
some one, despite the fact that
no one, not one
was ever truly there.

realizing finally,
that she is left with only one
one person that has been there all along,
one person she can count on to remain by her side
one person-
herself.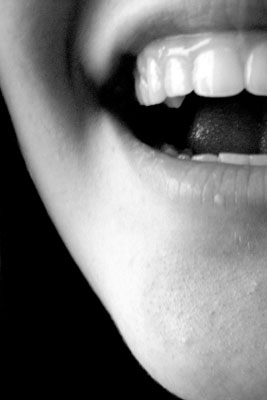 © Katya K.