love me?
December 13, 2009
from your golden hair
that curls on the back of your neck,
i love you.
you always seem to dazzle me
no matter how many hundreds of times
i set eyes on you.
from each and every one of your freckles,
to your blue green eyes
that send any girl to heaven.
i'm getting braces soon
and you already have them
(i think i'll try to o the same color as you).
in my wildest dreams,
our braces get caught together
and you act all cool saying it was an accident
and running your fingers through my hair when no one is looking.
your sense of humor continues to amaze me,
for the older you get, the more you're like robin williams,
doing anything you can to make everyone laugh.
you're finally taller then me.
i can still remember when we were both young
and i towered over you like the empire state building over an anthill.
you always were jealous.
then i can remember soccer practice, you sitting in the bench with me,
fooling around and acting like monkey high on bananas.
you always knew how to cheer me up, too.
i've heard that you used to like me.
that's what i was wondering- do you still?
i know that you like to make me laugh,
but you enjoy making everyone laugh as well.
i know you fool around to impress me and gain me,
but you do that for every girl.
so am i dreaming, hoping?
tell me, mr. perfect,
will our paths ever cross again.
you never really talk to me anymore.
not even a simple hello.
i miss you,
and i'll continue to miss you.
i love you and all that you are,
even if you if you don't love me back.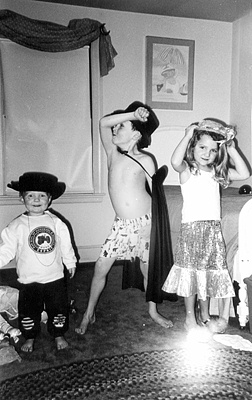 © Courtney M.,Marblehead, MA