LOL (Our Chat)
December 8, 2009
The chat pops up.
It's you!
Ohmigod.
How's my hair?
What am I wearing?
Oh wait...you cant see me.
LOL.

You're venting.
Life's not being so great to you today.
Spanish sucks.
You're grounded.
I'm thinking of what you might be wearing...
You want sympathy. Whoops!
Lost track there.
"It's ok. LOL."

That's off your well-toned chest now,
So you joke.
School.
Girls.
Spandex tight karate pants.
"Keep going, LOL."

You're crazy.
My guy who thinks he's "Jonas status"
Whatever that means.
"OMG RLLY?"
It's sarcasm but you're too sweet to notice.
"LOL."

"Jordan is typing a message."
It's been saying that for 5 minutes now
You're in "lecture mode"
Obama,
Healthcare,
Tiger Woods.
I agree with everything you say.
"LOL."

You have to go? It's been 3 hours? *sad smilie"
Alright, I guess...wait, what?!?!
Why do I say LOL so much?
Not how I dreamed of telling him, but oh well...
"Think on it. This acronym has two meanings."
Bye bye, Jordy.
LOL.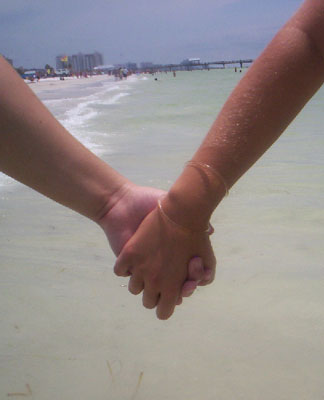 © Belinda H., Palm Harbor, FL