Bliss
December 2, 2009
Today
I see.
Happyness. Love. Forever.
Me. You. Him. Us. Forever.
My eyes twinkle.
My lips filled wide
with the smile of my heart.
Joy.
Brighter than the blaze
of a thousand suns
in your face, in your body,
your mind, your eyes.
In your our heart.
Love forever tangled.
Untamed
And
Euphoric Enchantment.
I find my life, my truth,
everything I am, enamored
in the strength of your
warm, firm embrace.
Never ending.
Always needing. Love.
Your love.
My erotic devotion.
The taste of your skin.
There is no escape,
As though I ever wanted to.
Like the Earth greeted by the
sun after a cold, harsh, winter.
A rush.
A touch.
A smile.
A kiss.
Happyness.
Today I am loved.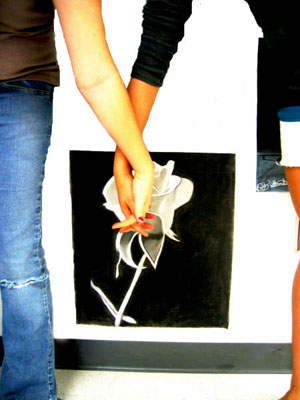 © Josie G., Wilmot, SD