Grubby Face
November 25, 2009
Small child
tugs on Mother's skirt hem
in hunger,
but there is no food to eat.
There is no cute baby fat
plumping her young cheeks.
Her face is grubby and brown
by tan
and soil
and the soles of her feet are
permanently stained
by the earth's pigment.
She whimpers
for her stomach is pained,
for no food has graced her palette
in many days.
And what we little realize
is that there are millions of children
just like
her.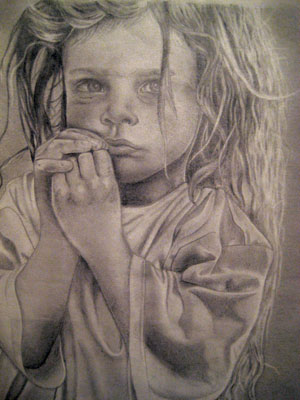 © Katie S., Pearland, TX