Straighter A's
November 1, 2009
The school bus stops,
And a young girl tumbles out,
Hunched over under the weight,
Of a backpack full of textbooks.
The girl opens her front door,
And instead of throwing down the load,
She marches to her desk,
To work.

For the next three hours, she sits stoney faced,
While the neighbor kids run through the streets,
Smiling and playing.
But not the girl.
She remains scribbling, erasing,
studying, and bracing.

She hears her little brother come in,
And prance into her room.
The girl scowls and shouts,
Pushing the little boy aside.
Downstairs, she hears her father arrive from work,
and her mother scrambling in the kitchen for pots and pans,
But no part of her seems to want to be down there,
with the the family that loves her.

Finally, after a quick dinner has been eaten,
And the sun has gone down,
The girl closes her textbooks,
And goes to bed with a frown.
The next day at school,
The girl sits up straight,
As the teacher calls the role.
Inside, she's trembling with anxiety.
Finally, the teacher passes it out,
The report card she's worked all quarter long for.
She looks down at that measly piece of paper,
And frowns.
If only she could have straighter A's.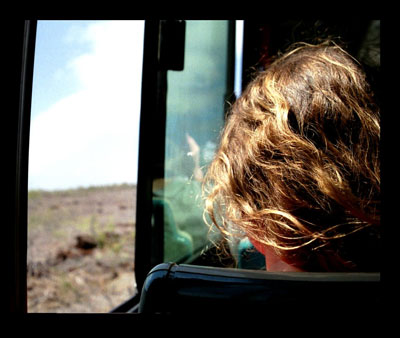 © Kate S., Hopkinton, MA