Wildflower
September 24, 2009
What's in a name?
That which we call a rose holds no beauty when planted in sight of a wildflower.
It takes a true gift to truly give, and she lives for the feeling.
The essence of the earth you embody is forever in her debt,
In eternal gratitude for witnessing her radiant beauty.
A wildflower knows nothing but the ways of its being.
The wind can not sway her, the soil can no shape her.
She is a shape all her own, standing tall in the grass.
Serenity is her shelter, and love is her breath.
A wildflower needs nothing but what it is given.
It thanks and gives back everything it can gather.
Her voice can mend heats, her touch can detach.
Her smile is a beacon, her presence the strongest remedy.
The seed that had sprouted her knew not of its glory, so rarely that perfection does flourish.
Her pedals, so alive with color, draw love to her grasp.
I am drawn like so many before.
A wildflower is more than a name, it is an identity,
Intrinsic and aesthetic alike.
I am drawn to a wildflower,
Her roots have embedded in me.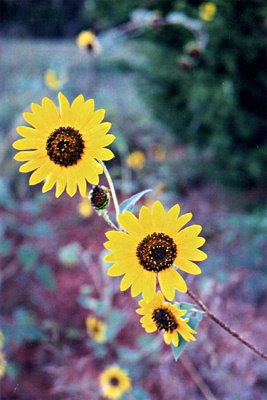 © Megan B., Luther, OK