Looking Into His Eyes, Looking Into Harm
September 19, 2009
Teardrops reflecting on mirrors,
Eyes reflecting our fears.
Life becoming centered on you,
Running in circles, wanting and not desiring for this to be true.
Spirals swirling as we reopen our gazes,
Running through the endless mazes
That have become our world,
All because I'm that one special girl.
Can't let him in.
Can't let this begin.
Maybe I got lost somewhere,
I'm not meant for him, I swear.
But I'm falling into his arms,
Looking into his grey eyes, looking into harm.
Can't stop myself,
Afraid I'm becoming someone else,
Someone else who believes in fairytales,
Long ball gowns and nightingales.
I'm not Belle, he's not the Beast.
Begging to stop before it's too late; please.
I want a man of the day,
I don't want a man that gives me no say.
Because I swear I'm falling,
And your voice is in the black hole, calling
Out my name.
Driving me insane.
I'm letting him in,
I'm letting this begin.
I can't seem to stop fate now,
But I'm still searching for how.
Yet all at the same time,
I'm getting used to him using the word mine,
And him looking right at me.
Things are happening too quickly.
Yet they're going too slow.
I'm just dying to know,
If this is it, if this is right,
Before he vanishes into the dark of the night.
Yet, I continue the freefall, directly into his arms,
When I land, I'm looking into his eyes, looking into harm.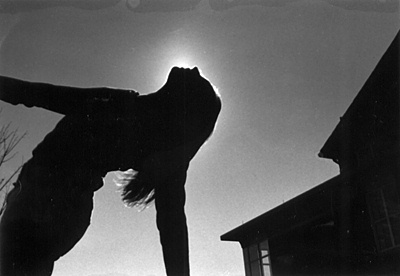 © Alexandra B., Marblehead, MA