Her Heels Are Way Too High
September 13, 2009
There's a girl standing one a lonely corner.

This is her eighteenth year and night living on the border.

She's got her hair all mussed and wildly creased.

She's got her eyes looking like they've been doused in shiny black grease.

She's got her cheeks and lips looking like they're bleeding.

Her outfit screams that she can satiate whatever you're needing.

And her heels are way too high.

She's got herself looking like she can truly satisfy.

She's glowing in the neon lettering of the bar sign over her head.

And she's begging to be somewhere else instead.

But she needs to be there.

She's got three children infected with HIV: AIDS that need prime care.
And we can't forget about her.

The three toddlers wouldn't have it without her.

She's had too many bumps and bruises in her path.

She's just barely managing not to collapse.

It all started with her stepfather.

The one who considered her a constant bother.

So whenever she disappointed him,

He would beat her till her breathing grew thin.

She finally escaped when she was fifteen.

Leaving behind a roof that sheltered the creation of the horrifying memories.

Now the virus is about to take hold,

And she knows because her body
temperature is way too cold.
She's not dying, not that second.

But she knows it; it's echoing in her perspective.

Everyday for her is hell.

And she's living under a depressed spell.
Everything to her is pain.

Everything to her is misery.

She has nothing else to gain.

Except that precious eternal dark she seeks.

She's lost in the confines of inner turmoil.

Wanting nothing more than to sink into the heavy soil.

She has nothing.

Except for that man in the car, looking for something.

She has no one.

Her living life is done.

Now she's just going along with the men that pull up alongside the sidewalk.

Wanting more than just a talk.

She struts over with a smile on her face,

But is internally searching, scouring, hunting for that escape,

That just doesn't exist.

But she can't help but wish it did.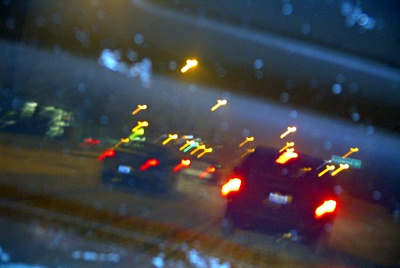 © Mariam S., Schaumburg, IL