to em
March 2, 2019
i love you the way i love the alphabet – as an essential part of everyday life, and i am unable to comprehend things without it.
your soul was blue slate in the sunlight and cobalt when you cried.
you were the salt of the sea, the by-product of unrequited,
you were every reliable breath i ever inhaled.
do you remember making pizza
in your backyard–
the flour clinging to all of our negative spaces,
conversations running wild over jagged tongues, our smiles too crooked for us to straighten?
em, do you still have those scars on the insides of your arms?
do you still love flowers?
do you still draw boys in cages, do you still want to live alone?
i am trying so hard to unlearn you,
but i still find myself curious about the things i have managed to forget.
your voice was my saddest song, the gasoline to my engine, the queen to my pawn, and it sounds funny now, but it's not.
you were everything i couldn't be –
holy, iridescent, good.
i know you are trying your best to shackle your heart shut, but em,
have you noticed how these hallways seem to bend like slaughterhouse walls?
have you noticed that i tore all of you out of my smile, which is to say that i do not smile?
have you noticed how tired you look these days?
em, if you believe my apology is a lie, then i will let you think that.
i just hope that you will someday forgive me for my undoing of you,
just as i have forgiven your undoing of me.
but em, i have to ask, do you remember?
because i am trying so hard not to.
it has been a week and i am forgetting you as well as i can, which is to say that i can't.
your memory refuses to be swallowed, but i am too young to choke on the past.
i can't even write about you anymore without breaking.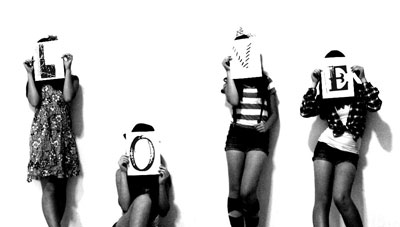 © Yoko K., Madison, WI