Nightfall
February 4, 2019
As all-seeing, omniscient silence fills the sky
And day's light- saturated oblivion fades,
Through the bars of this cosy, uncharted prison-dwelling
One can gaze into spacetime, and become immortal.
Moonlight, dim enough to reveal the familiar,
Gleams through the cirrus-stampedes and fog-screens
That separate infinity from ignorance,
Rejuvenating the haggard cityscape.
Soul-sounds from miles, oceans, ages away
Throbbing and pulsating
Mingle in a calm, incomprehensible nebula of perceptions-
Supreme contentment pervades the atmosphere.
Day, with its claustrophobic limits and overwhelming congestion
Sleeps, and Earth's primeval song, yet untainted,
Resonates.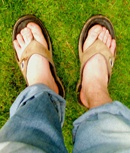 © Caitlin E., Sammamish, WA