Your God
February 2, 2019
A letter to the man who says God hates me:
I know who your God is.
I know what he looks like, and I bet I know what you think he looks like.
You think God looks like the girl on a corner whose body is a dollar bill that's been folded one too many times, but the only dollar bills she is folding are the ones you give her in the morning,
You think God looks like the CEO of the company you just got hired at, with a stylish five o' clock shadow and a suit the color of ashes,
You think he looks like the phrases "man up" and "don't be a p**sy" had sex,
But I know what your God really looks like.
Your God's face adorns the Wanted posters in the police station, but the caption says they want to hire him,
His silhouette haunts the chalk bodies at the crime scene, but he is the one who gave them the tangle of limbs to draw on the ground,
He stands like a Charlie Brown tree does next to a forest of redwoods.
See, I know your God, but you do not know mine.
My God falls in love with us the way construction workers fall off cranes,
And he never catches himself in time.
His blood is all over the streets of this city.
His skin is caked on the bottom of our boots, his bones are caught between our teeth,
My God is the sea to our Icarus but we never return the favor because we are too busy looking down at our scraped knees to notice that the sky has scraped its knees too.
My God has a rainbow flag tattooed on his back and tolerance under his tongue like a frog under a lilypad,
My God has a Master's degree in acceptance and has written a book on how to be kind,
My God's religion is sacrifice and we are his altar.
My God doesn't even know your God exists.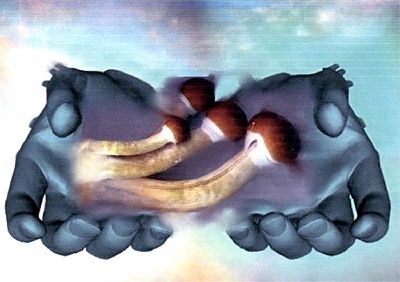 © Brad B., Colorado Springs, CO