The Dead Girl.
MAG
March 20, 2009
I found the dead girl in a lake
while wandering a field
I watched the crows circle around
but somehow I could feel.

I saw her lying near the edge
to no fault of her own.
And walking nearer helped me see
that which I did not know.

I wanted to reach out to her
and grab her by the soul.
I wanted to hold on to her,
I dare not let her go.

I feel she's lost so much, but if
I help her then she'll see
the truth behind love in this life
and how real this love can be.

But someone's let her down before.
Someone has let her fall.
And if her soul cannot find rest,
I fear she'll lose it all.

Between my pity and her pain
she told me something true.
She feels that she's lost everything
with nothing left to lose.

I've studied more intently, finding
fate's no more than luck.
Just a gamble of "which way"
Does it deserve such trust?

Finally, I've found the nerve
to cradle up her soul
and send it flying far, far up
to the place I'll never know.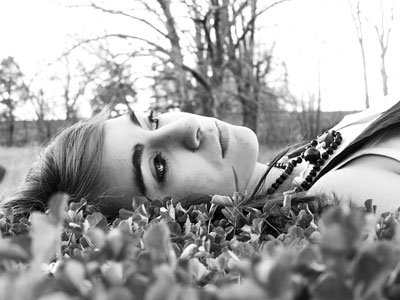 © Jasmine R., Bourbon, MI