Is there a purpose ?
February 14, 2010
In life there's a purpose,
A purpose of what you should be,
But in others eyes it was different,
A purpose they couldn't see.
She wanted to be something,
Something known and true,
Others looked at her and said "There's nothing great in you"
Her heart felt so empty,as if there's nothing there at all,
I know that I can do it,I can't let others watch me fall.
She prayed to God at night,
Asking him what they don't see,
God what am I missing?
Is there a purpose left for me?
I know your watching over me,and listening to my prayers,
I need your answer to my question,is my purpose really there?
I know I'm gifted in your eyes,please let me know if its worth it,
If I try with all my strength,will there really be a purpose?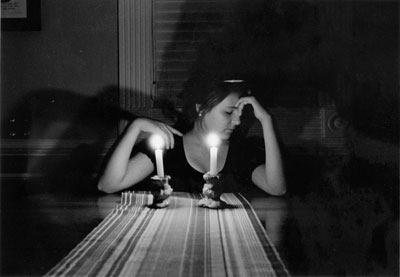 © Eleanor K., Bethesda, MD