Love it Shall be called
November 16, 2009
Aah I remember those days
When everyday life was a bore.
And I was looking for better ways
So that my life could give me more.

Get up, eat, study (a little), lie down
Used to be order of the day.
"To hell with this routine!!" I used to frown
Everyday I used to... before you came my way.

Call it love at first sight
In its least theatrical sense.
Call it addiction, I say!
Now I know I know what drives druggies! (no offence)

Call it whatever you may, how I wish I could care more,
For life gave me what I had asked of it, for that bore
Had been filled by this new found entity
An embodiment of perfection, a walking beauty.

Now now I know that the cynics will fire at me,
"My boy, you have been lovestruck!
Be careful! Be cautious! For if you are not so,
It'll hit you hard and leave you dumbstruck"

For these cynics, here is my reply:
"You theatrical fools! With brains as big as flies!
Lovestruck you call me! Give I a simple task.
'Know you what love is?': This is all I ask"

"You say you love your mother, you say you love your wife,
But say I love your daughter, you charge me with a knife!
Why is this?! What is this discriminating call!?
Isn't it your propaganda that love is one for all?"

"A feeling of finding joy in another's smile
A feeling that makes you think, 'Yes it was worth my while
To spend some time to find my glee
By answering a lonely soul's plea' "

"A plea: for a ear to hear, and hand to hold
A pat on the back to make one feel bold
For a voice which speaks the truth, be it sour...
For a heart that waits everyday and every hour"

"For you to come back and comfort a lonely heart.
A heart which is torn asunder when with it you part
A person who shares your every joy and pain
A person who from you will only gain..."

"Not material or worldly pleasure
But a million moments which they will forever treasure
And even if they lose you, you will fill their senses...
Like an endless green meadow with no walls or fences."

"All these emotions, encapsulated by man,
So that fellow beings with ease can
Describe what I've just said, and gave it a word...
'Love it shall be called... and forever it shall be heard..."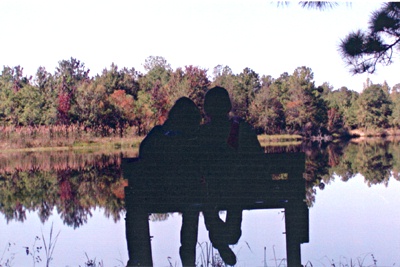 © Heather J., Slidell, LA