The Light of Deaths Future
March 12, 2009
Emotions sunk into my dreams, conquered by my deepest fears,
Screaming insanities from my chest, hoping some soul hears.
All my nightmares stowed in a can, in the corner of my mind.
Just hoping and praying that all of my past is somehow left behind.
Gazing at the shaping shadows as they dance across the wall,
Crawling between the darkness and light, foretelling what might fall.
Repulsive memories tossed back and forth, deep inside my throat,
Sleeves of grayness slithering down my arms, fitting me like a coat.
Goosebumps emerging from my scalp, a simple ray of hope,
That someday a halo will let me escape from this life, til then I'll await for a sign to help me cope.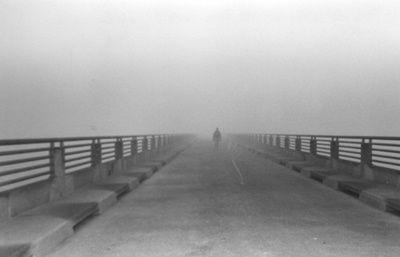 © Becky G., Westerville, OH