Ancraophobia
January 4, 2009
The unsettled dust from your spinning tires danced
With the barely lit veil of the street light on the midnight road.
My subconscious took notice of my failed advance,
And all of the pain and misfortune that had been bestowed.

Your last words still echoed with the screeching of your tires,
"I'm leaving, Goodbye." was all you had to say.
That brief encounter of departure left much to be desired.
The words left your lips riddled with delay.

Forming a seemingly flawless bond with the cold stale air.
The breeze carried your words as they slowly danced past my ears.
After this confrontation I can whole heartedly declare,
Ancraophobia; it is the wind I now fear.

The echo prolonged all of my agony.
The wind immortalized your lines.
For a brief moment you were still with me.
For a brief moment you were still mine.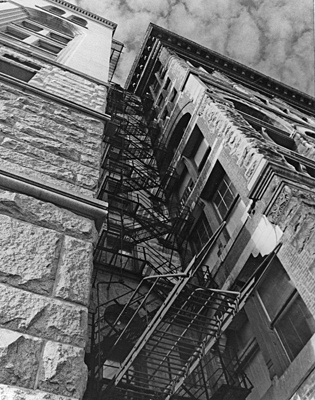 © Eric H., Lafayette, IN