Ocean
November 2, 2008
The waves lap against the shore
As I leisurely walk along.
Where it leads me, I cannot be sure
For the stretch of water and sand seems endless.
Barefooted, I squish along,
Gazing at the beauty of the vast body of water.
The cool liquid tickles my feet
Then rapidly recedes to where it came.
The waves never stop coming and going,
Though the summer sun is setting.
I stare off into forever
Wondering where it all ends.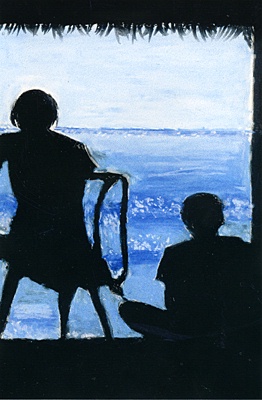 © Julia S., Haddon Heights , NJ