The Hardest Word to Say
September 22, 2011
Even though I have to go, I really wish that I could stay.
And of all the words inside my head, Goodbye is the hardest one to say.
But, goodbye can mean so many things; it doesn't always mean the end.
Because there could never be and end to you& me. I know I'll see you again.
You're always with me, even when I am all alone;
But that doesn't mean that I won't miss you, every second that I'm gone.
I'll miss your smile, your laugh, your kiss& the way you hold me close
& Out of everything that I'll miss, there's one thing I'll miss most.
I'll miss falling asleep with you and waking up to see your face.
Now I'll have to sleep alone and wake up in a different place.
But, I still have all my memories of you and I'll keep your picture on my wall.
And I'll just pretend that I'm doing fine, every time you call.
Well, I guess it's time for me to leave; So, I'll try my hardest not to cry.
I hope you know I'll always Love you... And it hurts so much to say goodbye.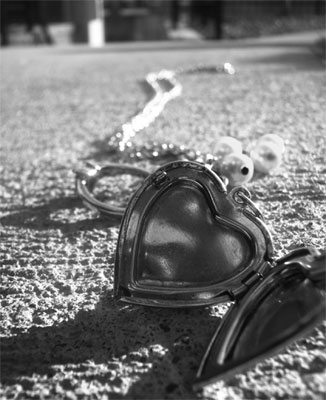 © Francesca Y., Robbinsdale, MN